Teachers' Training Program at MCA Zimbabwe
The Music Crossroads Academies step up their quality of service
January 2016, the Music Crossroads Academies stepped up their quality of service delivery, by introducing the Teachers' Training Program. This program comprises of a consistent and continuous training schedule for the Academy teaching staff.
The program has become a mandatory activity with a minimum 75% attendance contractual agreement on the teachers' daily schedule. This was done so as to ensure that quality is not only maintained but also improved to the highest possible limits. The Academy values the time that enrolled students have taken and the choice they have made in enrolling with the Academy and can only appreciate this student and service provider by ensuring that the facilitators are kept on their toes every day.

Since the inception of this program the teachers are more in touch with the modules' subject matter and now inspired to explore the various subject areas. This has caused an indirect positive impact where the students have also stepped up. One of the students was quoted to have said, "We decided to also schedule our own practice times because we wondered to our selves that if the teachers have allocated time to practice, what more the students still trying to understand the curriculum".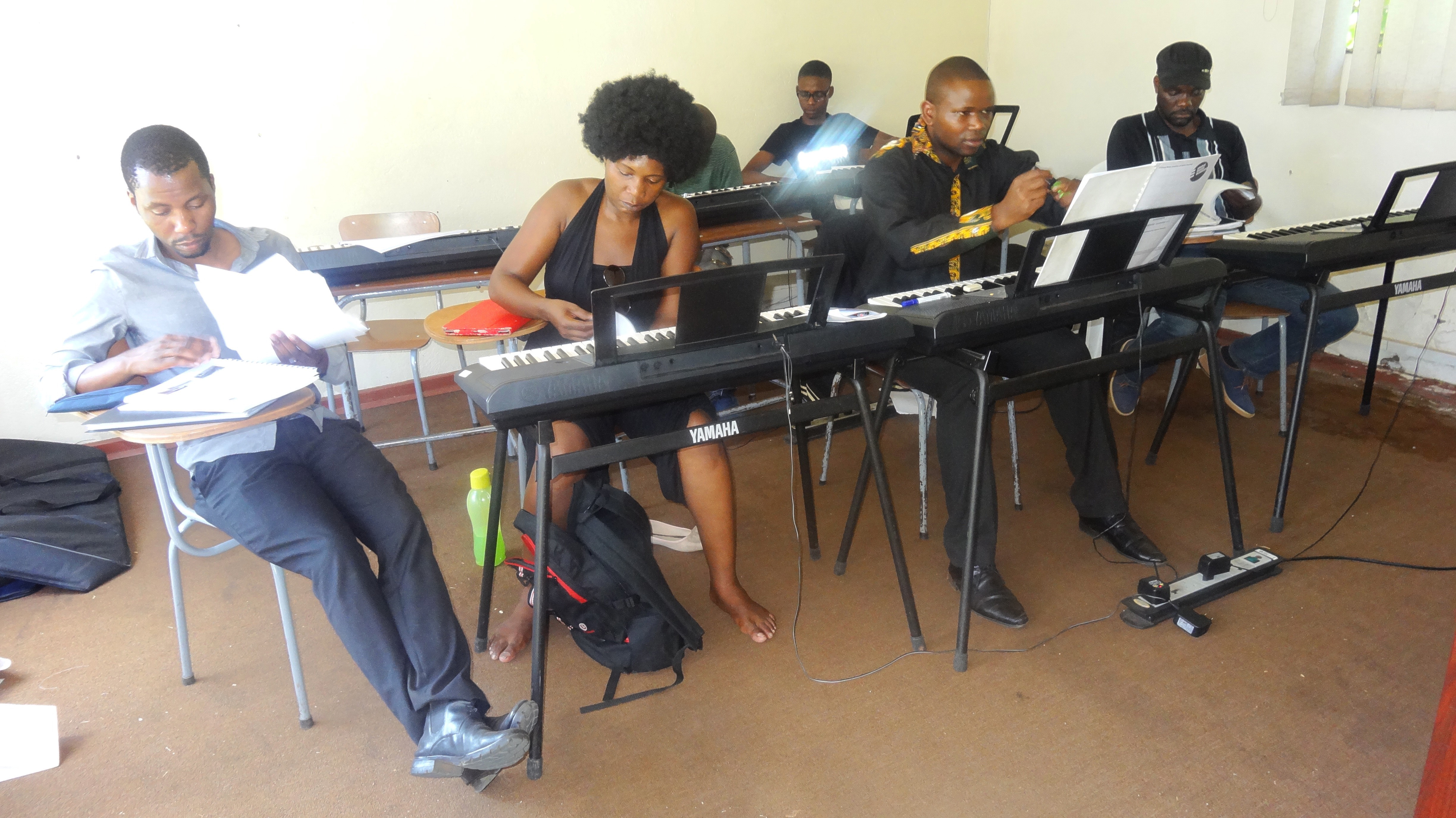 The program consists of the core curriculum modules namely: Body Percussion, Rhythmic Reading and Writing, Marimba Melodic Reading Ensemble, Main Instrument, Harmony, Keyboard Harmony and Teachers' Ensemble.
Meticulous attention is paid to every topic in the modules, teachers thoroughly go through the practice material ensuring every teacher is at par. Since the curriculum is hands-on and demanding in terms of practice time, weekly practice sheets are given out and handed in by every teacher thereby ensuring that a regular personal practice habit is established and adhered to by all teachers as an example to the students.
The Head of Pedagogy is very excited about the teacher training program and recently commended the program thus, "The Academy environment is now very encouraging and conducive. Everyone, students and teachers alike, are seen practicing daily. Everyone seems to be in overdrive and I attribute this to the teachers' improved confidence in lesson delivery. The teachers' training program has definitely paid dividends".
Interested in some of these?