JESA: the Imagine Festival 2016 winners are now on tour
JESA Family, winners of Imagine Festival 2016, is on tour for summer 2017. Stay tuned if you wanna see them in concert!
A UNIQUE BLEND OF AFRICAN FOLK & CONTEMPORARY GROOVES
Kudakwashe Kanyere - drums
Tinotenda Zingapeta – bass, backing vocalist
Exodus Bande – keyboard, backing vocalist
Alphred Phiri – lead vocalist, mbira
Tichaona Muchemwa – percussion, guitar, backing vocalist
Leah Kasinamunda – lead vocalist, shakers
There's something unbelievably refreshing about the Zimbabwean band JESA and their spirited music. Their live shows are energetic and fun, while pure honesty is pouring out of each of the 6 band members. I haven't been this excited about a band in a long time.

JESA performance in Ghent (08/07/2017)
"Our style is inspired by our roots from different ethnic tribes in Southern Africa." says JESA.
Fellow music lovers, your weekend groove has arrived in the form of a trailblazing Zimbabwean band. JESA's music incorporates African folk with catchy bass line riffs, jazzy chord progressions and the penetrating warm sound of the world's smallest grand piano, called mbira.
After winning the international final of the Imagine Festival 2016 in Zagreb, JESA is bringing its talents to Belgium and Spain. This is their opportunity to get their name out, and your chance to experience an invigorating performance. Their tour kicks off in the historic city of Ghent on July 8 and wraps up at Ethno Lab in Spain (Banyoles) on July 13 & 14.
Check out JESA's forthcoming tour dates in Europe below.
13-14/07 Ethno Lab, Banyoles - Spain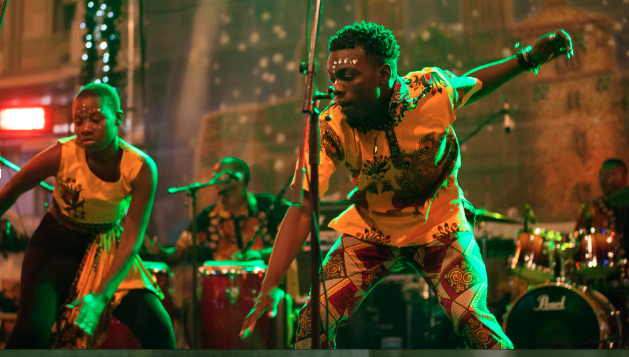 Interested in some of these?