JMI presents its new website
We never looked so fresh!
JMI is happy to announce the launch of its' new website JMI.net!
Our online platform has gone through a major makeover. Simpler, more intuitive, full of pictures and videos of our projects and members; the new JMI.net is designed to highlight what we have been doing for 75 years: providing music opportunities for young people all over the world. Helping us making a difference through music even stronger, our new website is intended to have our audience feel the vibes of our effort and be captivated by our spirit.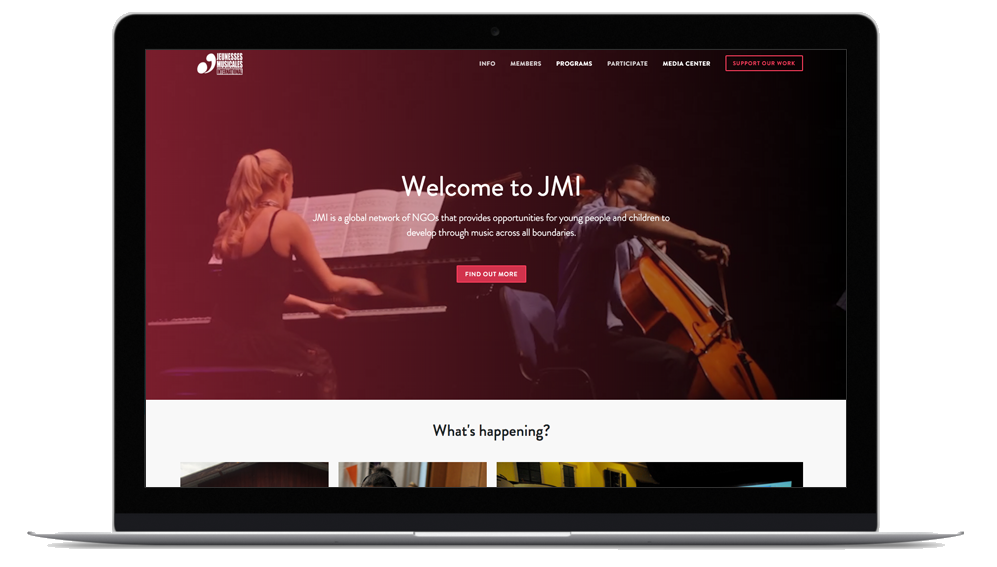 Discover who we are and explore what we do, through our renovated design and features. Here is a brief walk across our new structure:
Info. JMI introduces itself: our values, our 75-years-long history, the partners who support us and, most importantly, the people who make all this possible.
Members. Explore our global network, and become a member of our organisation! Let's make a difference together!
Programs. Discover what we do all year long. Our effort in bringing up talents and creativity all around the world is proved by the success and participation to our programs.
Media Center. Latest news and media material about our members and programs.
Participate. Find opportunities to collaborate with us: donate, apply for an internship, or find your own way to work alongside our network. We are looking forward to hearing from you!
We will be happy to hear your feedback about our website. Don't hesitate to contact us via mail@jmi.net.
Enjoy the new experience!
Interested in some of these?