The 47th International Jeunesses Musicales Competition in Belgrade
​The 47th IMJC will be held in Belgrade from the 21st to the 29th of March, 2017
For the 47th International Jeunesses Musicales Competition, held in Belgrade from the 21st to the 29th of March, 2017, we are excited to announce the selected discipline will be flute.
We are honoured to welcome prominent members of the international jury consisting of most renowned foreign and domestic flautists, performers and educators: Guo-Liang Han (professor at Chinese Central Conservatory of Music, principal flautist for the Chinese National Symphonic Orchestra); José-Daniel Castellon (former professor at Lyon's "Conservatoire National de Région"; professor at La Haute Ecole de Musique de Lausanne, solo and chamber musician); Susan Hoeppner (Canadian music artist, flute player, JUNO Award
2012 nominee, professor); Georgy Spassov (professor at the Bulgarian State Conservatoire, solo performer); Ljubiša Jovanović (solo and chamber musician, professor at Faculty of Art, Belgrade); Miomir Simonović (professor at Faculty of Art, Belgrade, Solo performer); Ivana Stefanović (composer)

International Jeunesses Musicales Competition Belgrade is one of the most important events that are taking place in Belgrade. Not only because of the long standing tradition, but also because of its significance and quality, Jeunesses Musicales Competition is an event that is recognized as an event of special importance for our city and our country, founded by the Belgrade City Assembly.
This year's honorary selectors of 47th International Jeunesses Musicales Competition are: Mr. Emmanuel Pahud (Principal Flute - Berliner Philharmoniker), Ljubiša Jovanović and Guoliang Han.
The opening ceremony of the 47th IJMC Belgrade will be held on 21st of March. Esteemed jury members will perform at gala concert accompanied by the symphony orchestra, Camerata Serbica, and conductor, Biljana Radovanović.
The closing/award-winning ceremony of the 47th IMJC Belgrade is scheduled for the 30th of March.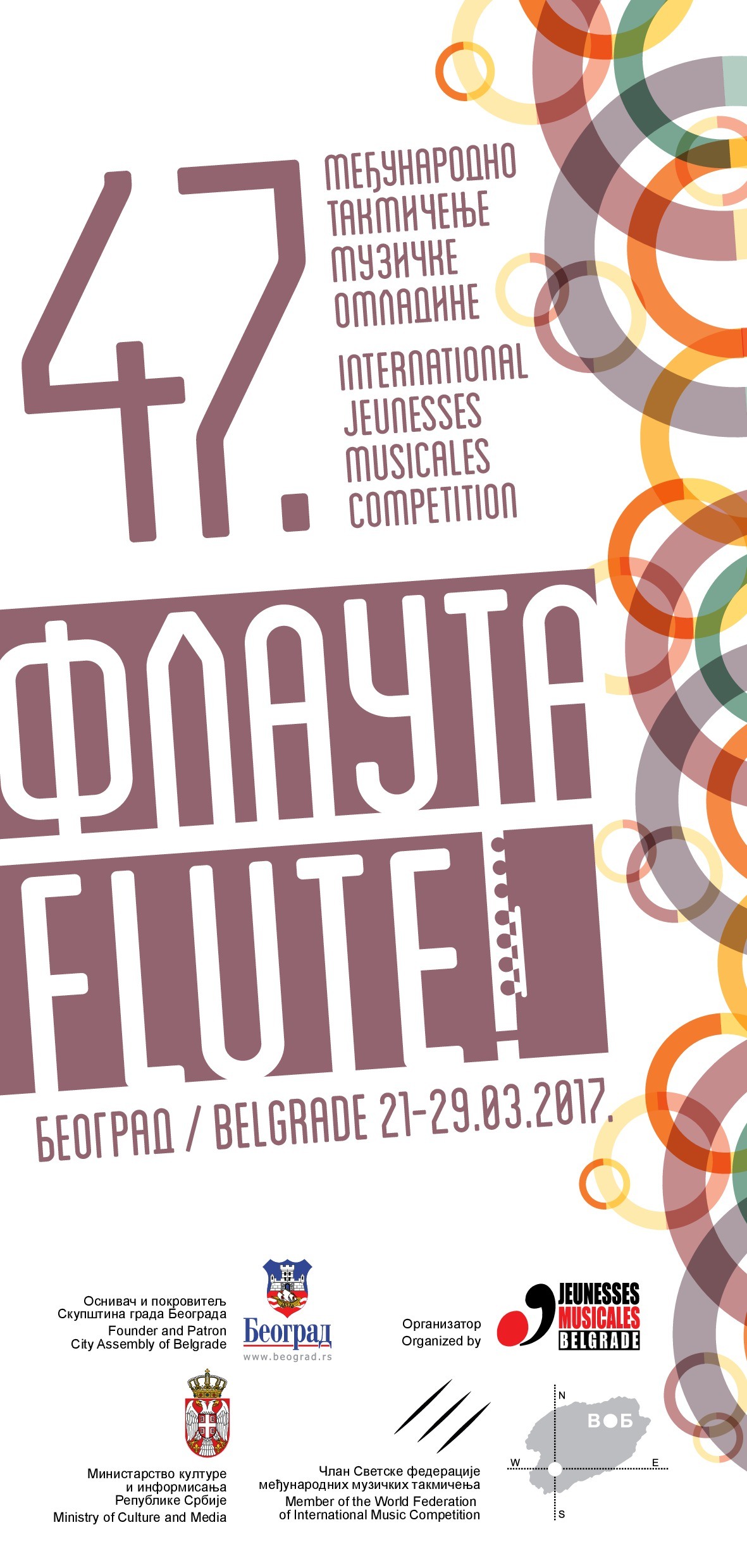 Interested in some of these?