JM Belgium (Wannonie-Bruxelles) Presentation Day
March 30th at La Tentation
A must-see for school administrators, teachers, programmers, institutional partners and the press, the traditional Jeunesses Musicales Presentation Day is a unique opportunity to discover the real plans and events that will make musical news during the 2017-2018 season.
Let's meet at La Tentation (28 rue de Laeken - 1000 Brussels) on March 30th from 9.30am!

To sign up, go here!
For more info about JM Wannonie-Bruxelles here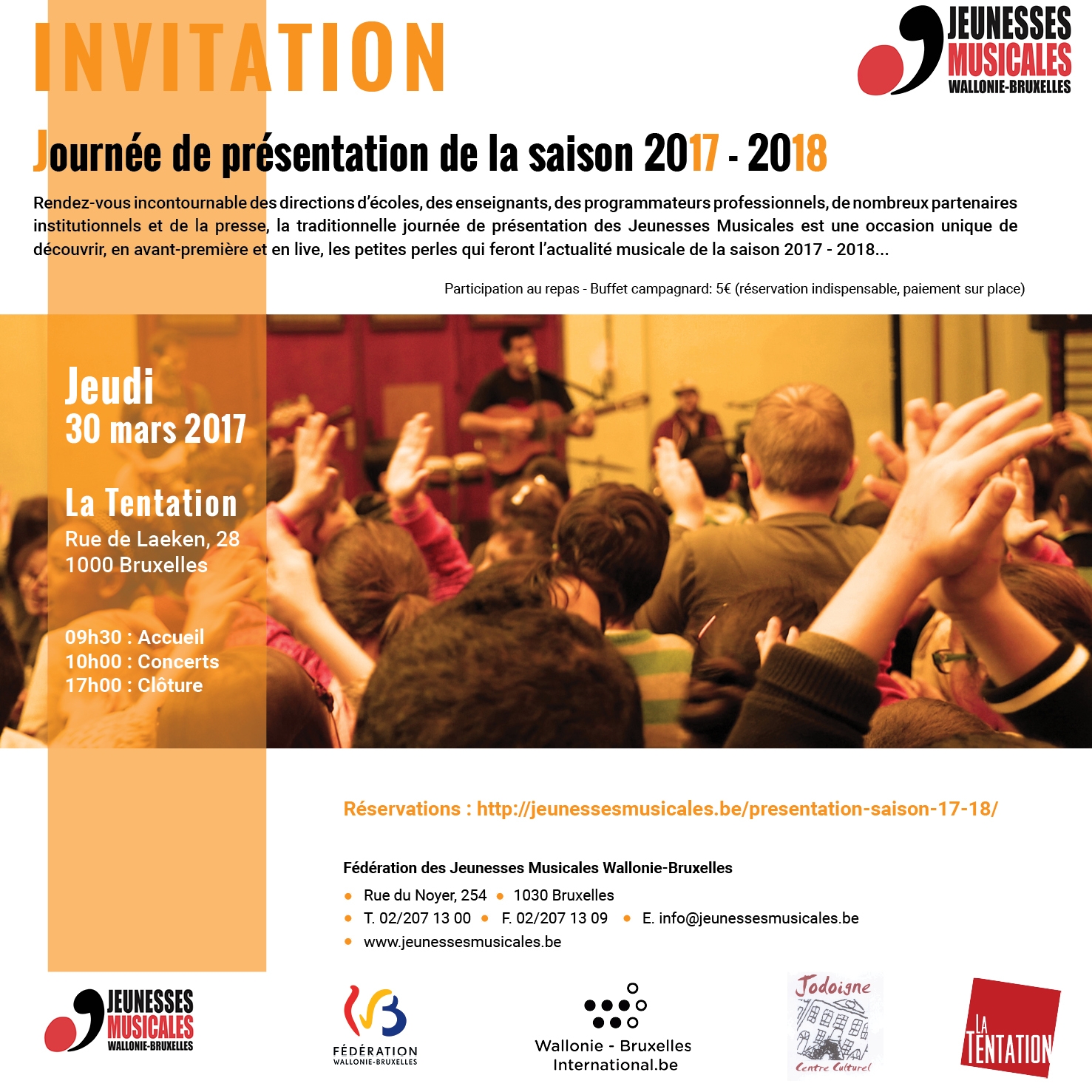 Interested in some of these?