2018 Review: Year of Imagine
One International Final and eight National Finals... we have the winners!
We are so excited to present 2018's Imagine Winners!
In 2018, Imagine Festivals ran in eight countries, as well as the International Final in the Netherlands. Young musicians, from Brazil to Poland, from Zimbabwe to Sweden, performed and gave in their everything on Imagine stages.
The 2018 International Imagine Winners were tRuckks, whose energetic and chaotic noise-rock saw them wow the jury at the International Final in Maastricht, the Netherlands. They competed against eight international young acts who, like tRuckks, had won places at the international final by winning their respective national finals in 2017-18.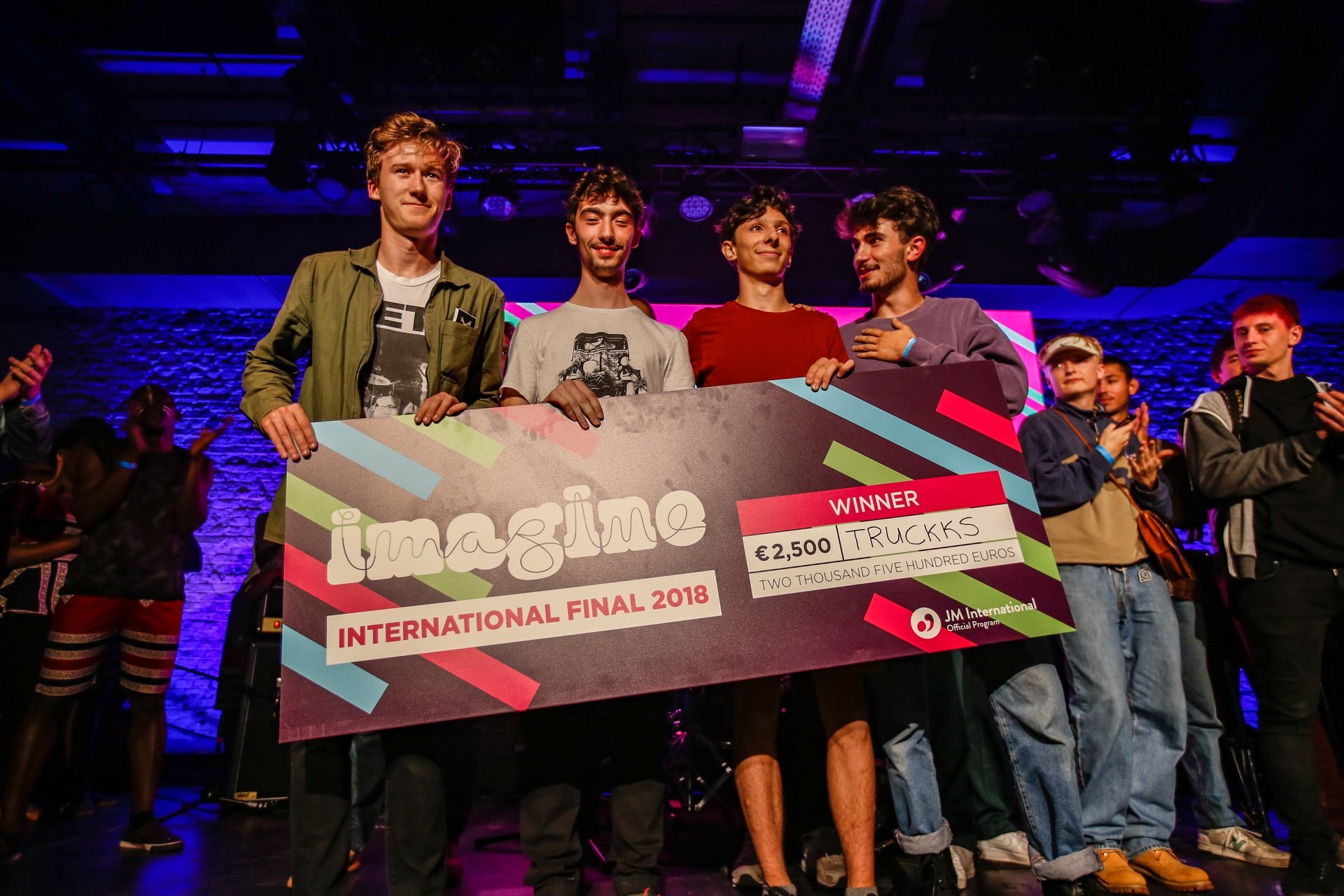 The Imagine Netherlands Final, the last national final of the year, took place on Sunday the 16th of December, meaning we now have eight outstanding young acts who will compete at the 2019 International Final this year. We are proud to present:

Arata (Norway)
Bordeux (Croatia)
Diatryma (Sweden)
Entalpia (Brazil)
Naptune Quartet (France)
Queen's Pleasure (Netherlands)
Syndrome (Poland)
Wenyombwe (Zimbabwe)
We are also excited that Imagine Spain will return with a National Final in early 2019, and will be represented in the 2019 International Final.
Check out the videos from the 2018 Imagine International Final!
Interested in some of these?