Dance and Ethno Portugal
When traditional music and dance bring young people together
Dance is inseparable from music and for the second time, after last year's successful edition, Ethno Portugal´16, on its third edition last August in the historical town of Castelo de Vide, was open once more to young dancers who wanted to learn, interpret and reenact traditional dances of each participant's countries.
Catarina Ascenção and Sérgio Cobos were the mentors who helped bond all the moves and traditional dances. Catarina Ascenção with her vast experience in contemporary dance and also as a teacher of workshops using dance as a way of bringing people together and making them connect through dance; Sergio Cobos, as a professional and experienced traditional Galician Dancer and musician, gave a very special contribution to the dance performance this year, along with the all the participants and music mentors. Ethno Portugal ended up being an interesting and visual mix of tradition and contemporary dance, with interaction between the musicians, the dance group and the public.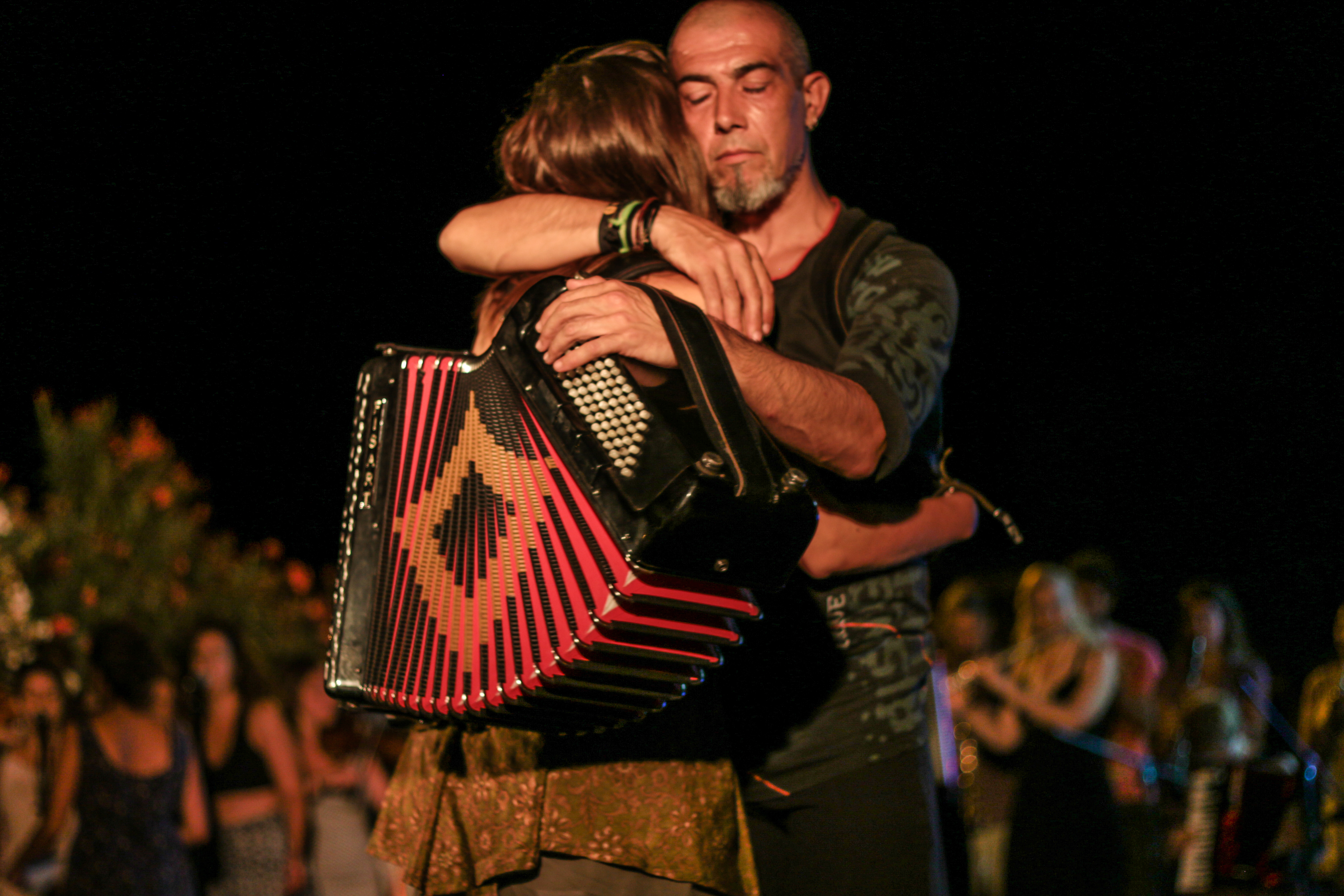 The idea to add a group of international dancers to Ethno Portugal happened naturally as PédeXumbo, the association in Portugal that organises Ethno, also organises one of the biggest folk music and dance festivals - Andanças, in the Iberian Peninsula. One of Ethno Portugal Orchestra Concerts is precisely the opening concert of Andanças, and this year once more to a very excited and enthusiastic audience, that danced and cheered to the sound of songs, played, sang and danced from Uganda, France, Peru, Spain, Portugal, Iran and many other countries. It was truly a unique and visually interesting show, and the idea is to continue with this interaction where both music and dance continue to be part of the Ethno Portugal project.
Interested in some of these?