German Youth Orchestra Prize
On November 22, 2015, the German Youth Orchestra Prizes 2014/2015 were awarded in Weikersheim, Germany. The competition which is already being carried out for the tenth time, is characterised by musical quality and a creative program design and this year gathered 14 youth orchestras from all over Germany that were nominated for the final round and competed for the final awards in Weikersheim.
JMD Vice President, Claudia Klemkow-Lubda, handed the prizes and participant certificates and paid tribute to the commitment of young people and their willingness "to be inspired by music or implement inspiration in music."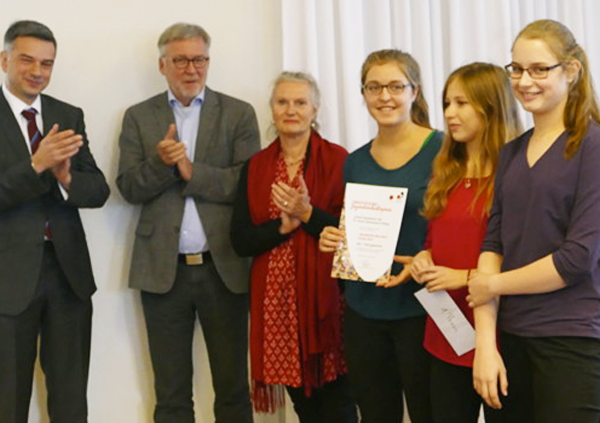 The 1st prize and 3,000 € were received by Ursula Symphonics, Orchestra of St. Ursula Gymnasium Freiburg, for their musical "tour of our neighborhood". The second prize and 2,000 € went to the Youth Symphony Orchestra of the Music School Hannover, which had eight countries portrayed musically in a "Music Expo". The Youth Symphony Orchestra Altensteig was awarded the 3rd prize and 1,000 € for their memorial concert on the occasion of the liberation of Auschwitz concentration camp. Apart from the above mentioned winners, the jury awarded a recognition award to the Youth Symphony Orchestra Bremen-Nord for their extraordinary commitment to international understanding under the motto "Music brings people together across all boundaries": In a high-rise estate in Bremen-Nord, where people from different backgrounds from over live 50 nations together, the orchestra had designed a concert together with a group of young Syrian musicians.
The musicians from all orchestras nominated for the German Youth Orchestra Price were invited to a camp orchestra from 19 to 22nd November in the Academy of Music Weikersheim, whose climax was the award ceremony on Sunday. The ensemble, under the direction of conductor Martin Lentz, provided an entertaining musical program within three days. In this program the young musicians were presented and they also presented the concert projects with which they had participated in the competition: an appearance at the Frankfurt airport, a musical circus project, a concert featuring acrobatics deposit, a concert hosted in a former ice rink, a benefit concert for Colombia, a sound Light concert in Munich in club, among others. The audience was amazed, enthusiastic and rewarded the performers with a warm applause!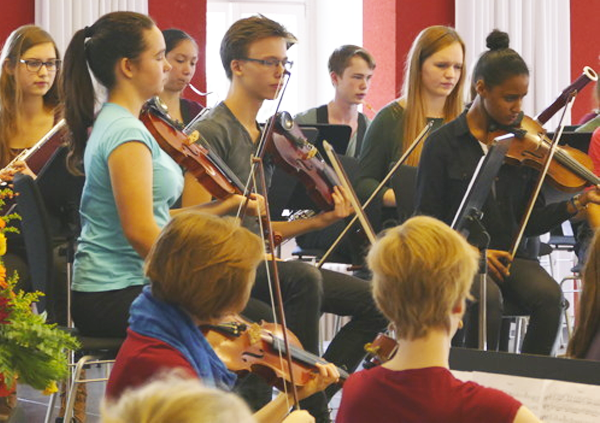 The German Youth Orchestra Prize is funded by the Federal Ministry of Youth, the German Bank Foundation and the Deutschen Orchestervereinigung.
Interested in some of these?