Making a Difference Though Music at the EYE 2016!
Jeunesses Musicales cooperates with the European Youth Forum to organise the successful Emerging Bands Contest that is an important part of the YO!Fest.
This year, 7,500 young people from all over Europe met in Strasbourg on the 20th and 21st of May 2016 for the 7th edition of YO!Fest.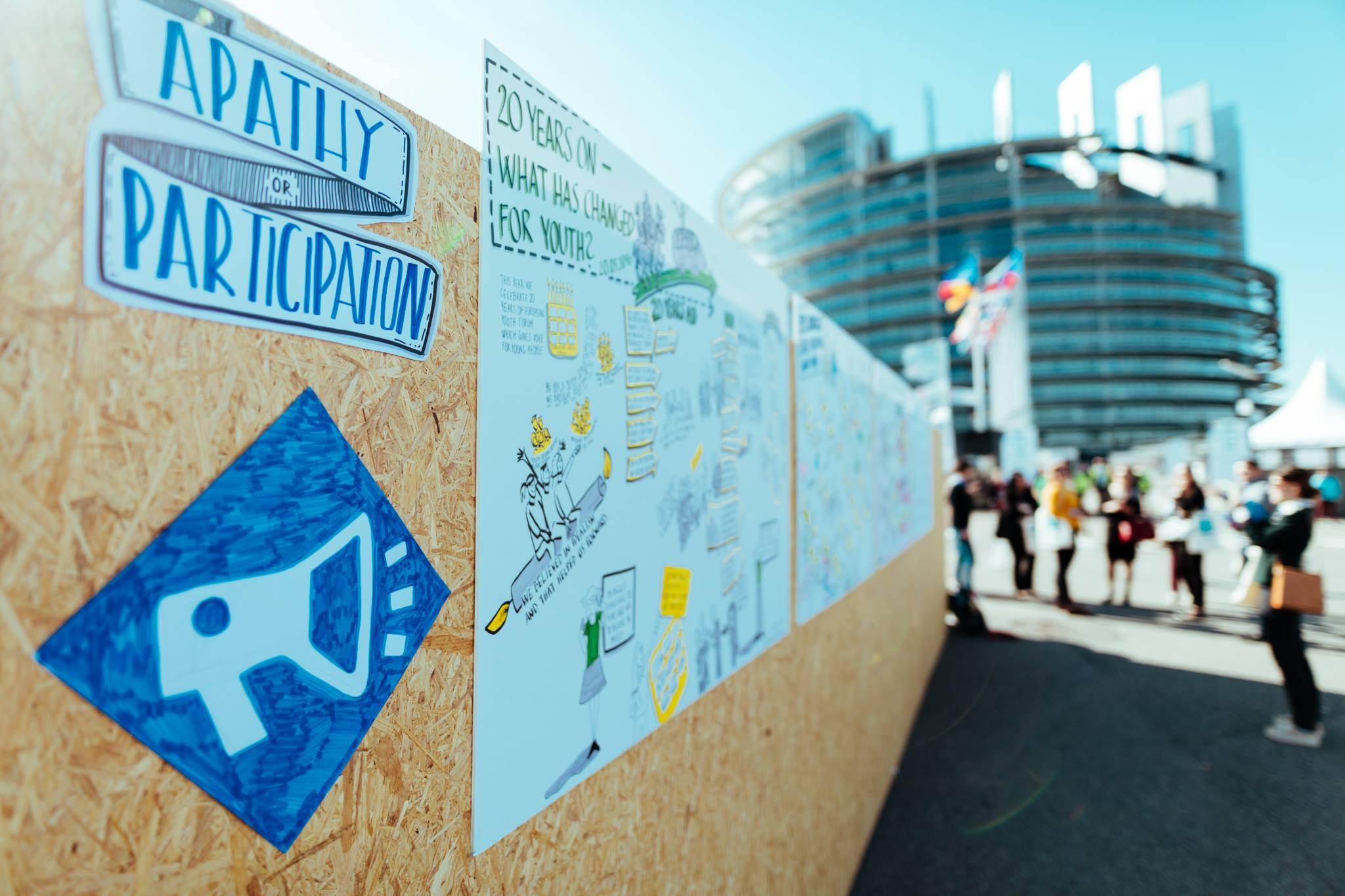 Jeunesses Musicales International wants to congratulate Ginger H and Danny Kalima for being the great winners of this edition of the YO!Fest EBC and for the amazing performances they gave, opening for the headliners of the festival!
Ginger H: Pop Rock - France
Behind the hair, Ginger H is a French musician with a discreet philosophy. Influenced by bands such as Angus and Julia Stone and Tame Impala, he hasn't yet finished his search for new sounds and musical variety. With his three accompanying musicians, their next stop: the world. The release of an EP in May promises to reveal some of the mysteries of our ginger friend's coloured universe.
Danny Kalima: Urban Funk/Fusion - Malawi
Danny Kalima is a Malawian award-winning performer, singer and songwriter, now based in the Netherlands since December 2015. He has performed his original work at festivals such as theMusic Crossroads International Festival, he toured Europe in 2012 with a band from Malawi called Konkalazi and performed at Lake of Stars Festivaland Blantyre Arts Festival. He has been featured on CNN Voices of Africa, BBC's African Music, The Guardian and Msafiri Magazine. He was nominated for the best R&b Artist in the All African Music Awards in 2015 and he produced one album under a UK based record label Sparedorgrecords. Since moving to the Netherlands Danny has met musicians who shared the same interest in music and formed The Band which has had a number of shows since it came together. He and the band are now working on a new album to be out soon.
Click here for more information
Interested in some of these?