Rhapsody in school
Würth Price for the pianist Lars Vogt
Pianist Lars Vogt awarded with the Würth Price of Jeunesses Musicales Germany

. The Würth Price of JM Germany, endowed with 15.000 €, is one of the most exclusive music awards in Germany. In October it was awarded to the pianist and conductor Lars Vogt .
He was honoured for his engagement for Classical Music: With his project "Rhapsody in school" since 2012 Vogt brings top class musicians to schools in whole Germany. The president of JM Germany Daniela Stork in her honorific speech brought out, that Vogt is "completely unpretentious in contact with young musicians and wholeheartedly interested in the true meaning of music." With this attitude Vogt for the matter and ideals of Jeunesses Musicales was the right man in the right place.
Since 1991 i.a. artists like Gustavo Dudamel, the National Youth Orchestra of Germany or the percussionist Martin Grubinger has been awarded.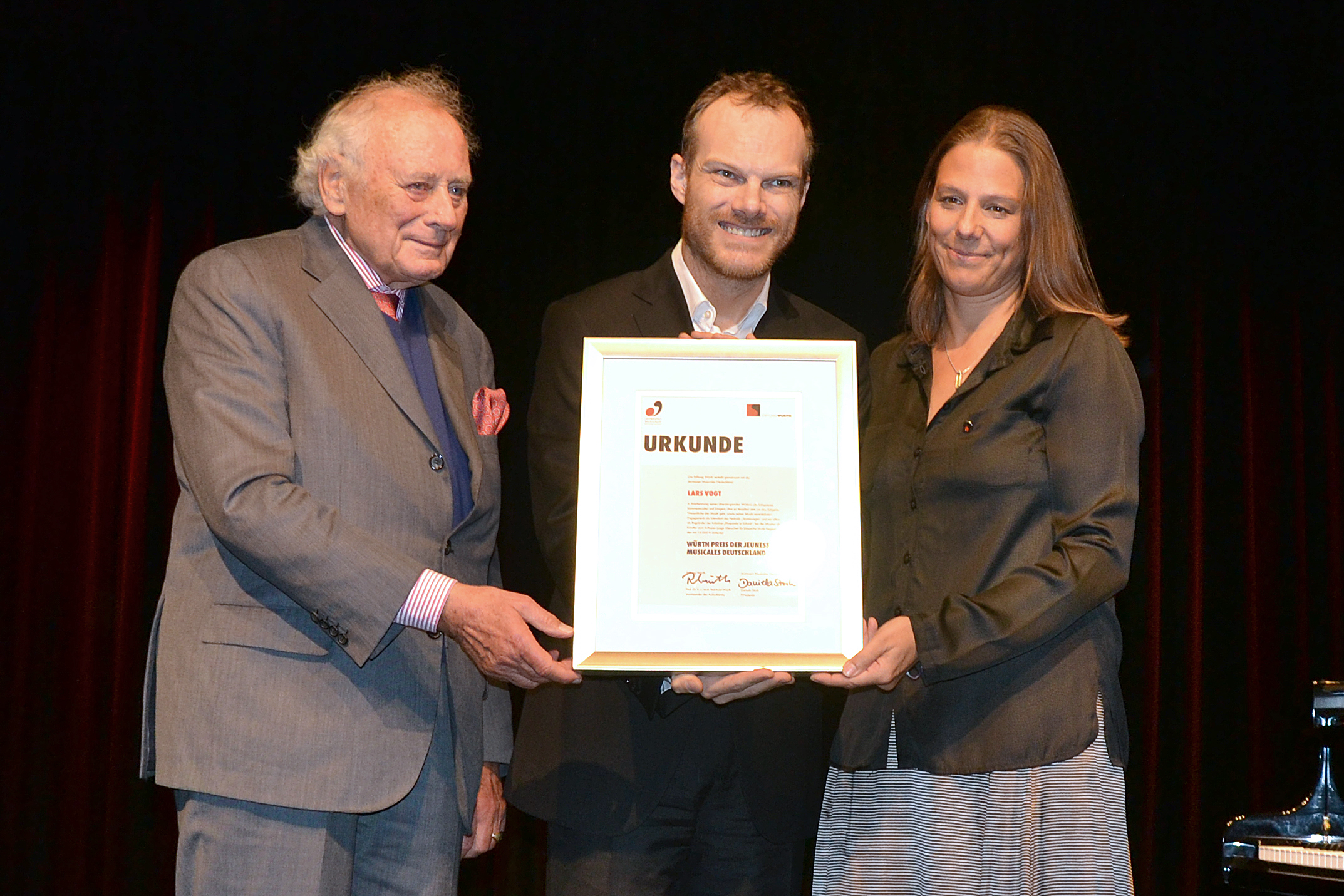 Foto: Donator Reinhold Würth, Lars Vogt, Daniela Stork
Interested in some of these?