19:00 21 March 2016 - 19:00 30 March 2016
Jeunesses Musicales International is proud to present the 46th International Jeunesses Musicales Competition Belgrade, that will take place in from the 21st to the 30th of March 2016 in Belgrade.
The event, powered by JM Serbia, has been held every year without exception since 1971 and ever since, it has accomplished its important and generous task in discovering and promotion of music talents.
The Competition is multidisciplinary and has a five-year cycle where different performing disciplines are represented creating the opportunity, through the competition rules, for each generation to test and confirm its artistic values.
The laureates of our competition, among others, were cellists Mineo Hayashi (Japan), Ina Joost (Germany) and Kirill Rodin (Russia), pianists Natalia Throul (Russia) and Philippe Bianconi (France), violinists Gotfried Schneider (Germany) and Alexis Galperine (France), flutist Irena Grafenauer (Yugoslavia), clarinetists James Campbell (Canada) and Mate Bekavac (Slovenia), oboist Helen Jahren (Sweden), solo voice Milena Kitic (Yugoslavia), wind quintet "Paul Taffanel" (France), Moscow String Quartet and many others.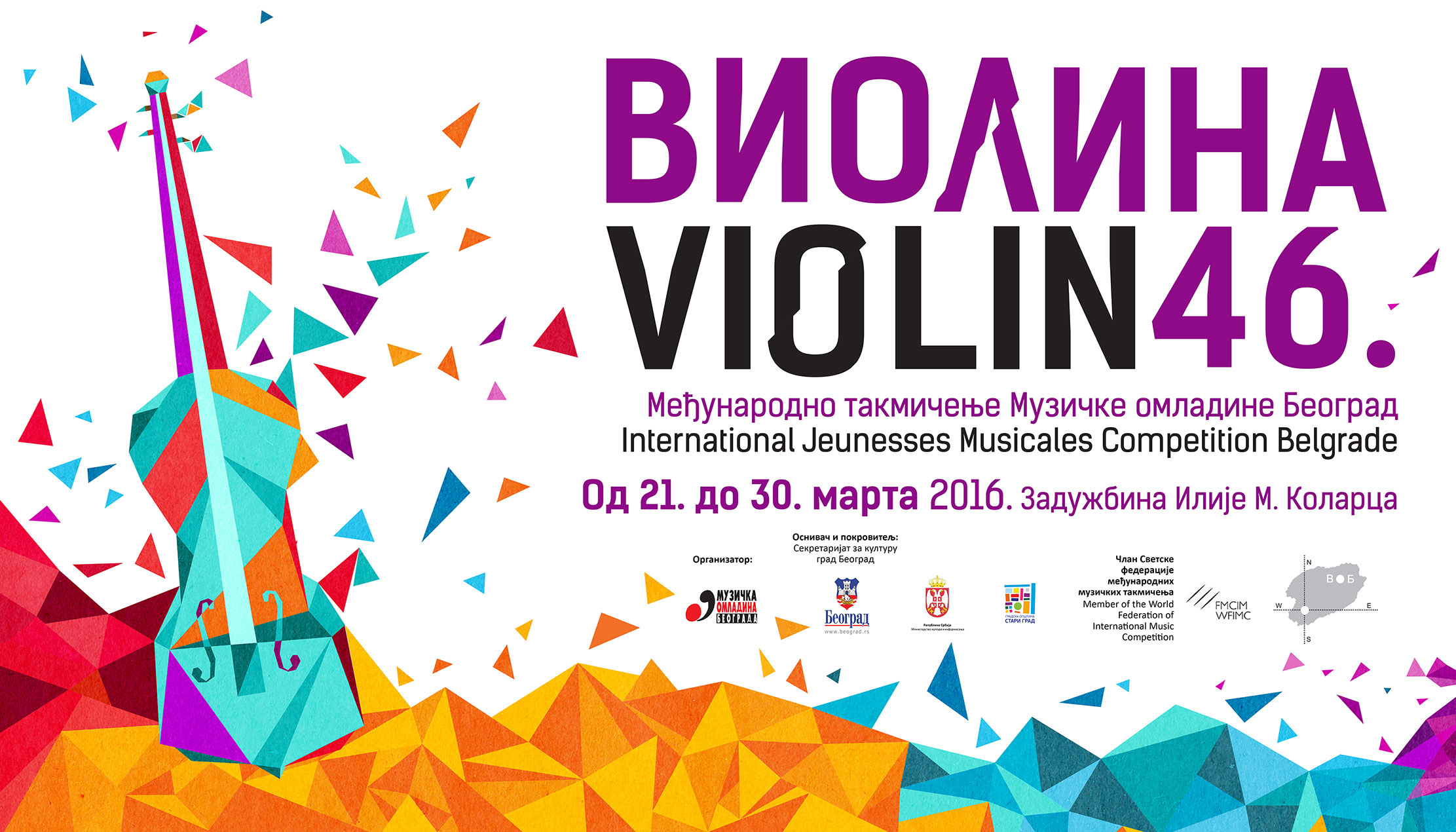 Here is the program of the opening ceremony of the 46th International Jeunesses Musicales Competition Belgrade - violin:
21.03.2016. at 6pm – drawing of lots, Kolarac Foundation Music Gallery
21.03.2016. at 8pm – opening ceremony and concert
Opening speech by rector of the University of Arts in Belgrade, Zoran Erić
Gala concert:
Irena Josifoska, violoncello, best placed domestic candidate of the 45th IJMC
Chamber ensemble Metamorphosis

Vivaldi: Concert for bassoon and orchestra, G minor (arr)
Erić: Kartun for strings
Ichmouratov: Concert for viola and orchestra
P. I. Tchaikovsky: Souvenir from Firenze (arr)
See you all in Belgrade!