01 June 2016 - 20:02 29 June 2016
The Acrylic Melody Exhibition (AME) continues its Brussels tour with two other upcoming events.
The AME is a fundraising event hosted by Music Crossroads International that seeks to bring together artists from all around the world to give a ''helping brush''. Our goal with the AME initiative is to unite artists globally to further promote the access to artistic and cultural education and expression.
The fundraising art expo was first held at the Maison Burganov gallery from February 18th to 28th this year. The next phase starts at Kokob, the Ethiopian restaurant in the center of Brussels from the 1st until the 22nd of June 2016.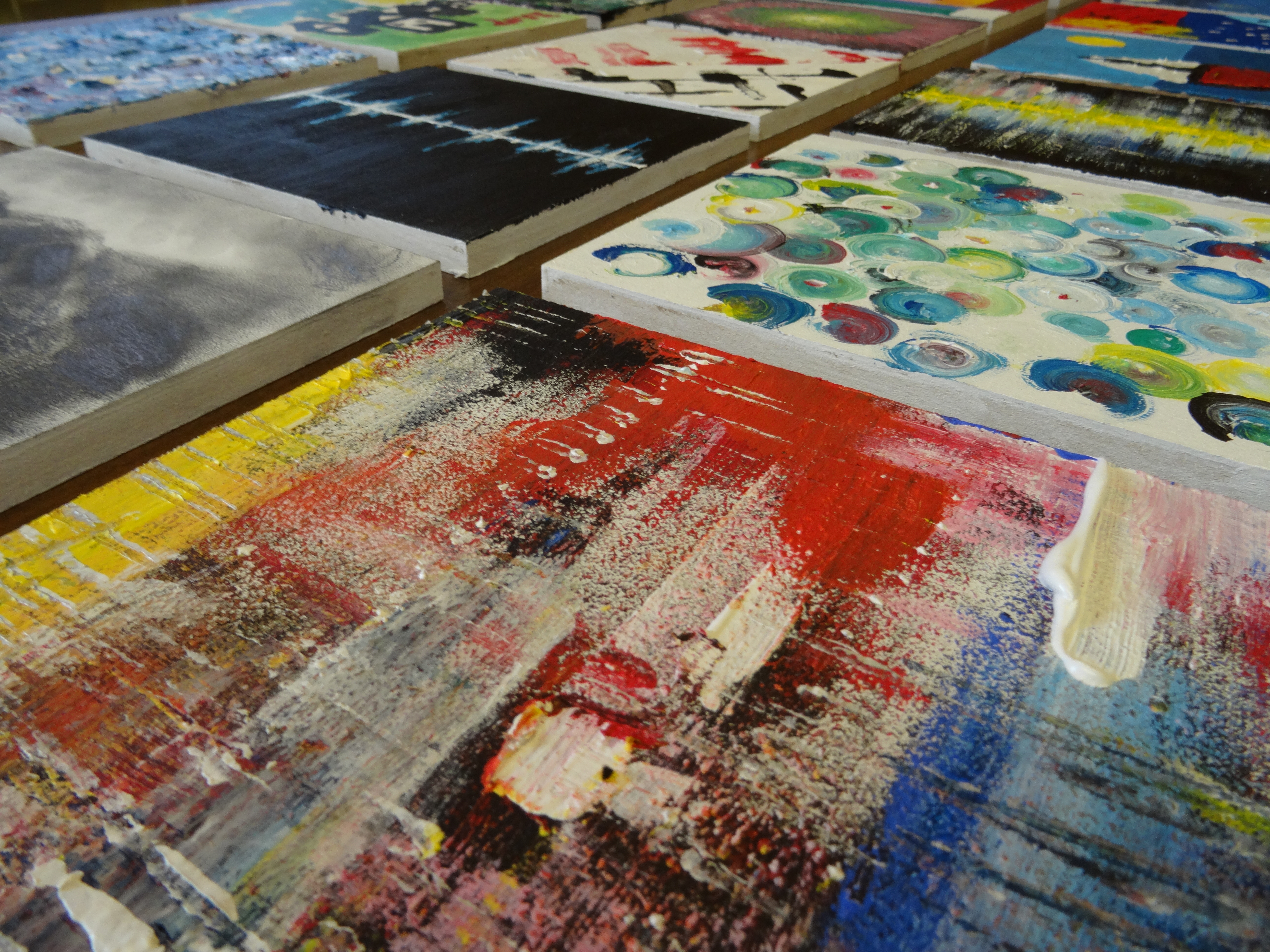 It will be followed by a 15-day exhibition at Kuumba, The Flemish African House, located at Matongé from the 23rd of June until the 14th of July.

We will display and sell music-inspired (20x20) wood panel painting from artists and art enthusiasts from 20 countries. All proceeds will go towards funding scholarships for students at our music academies in Malawi, Mozambique and Zimbabwe.
We would like to take this opportunity to thank our artists and partners for their kind support in this initiative. Without their time, dedication and artistic contribution all of this would not be possible.
If you are interested in buying a panel, have a look through the catalogue and send the code number to info@music-crossroads.net
SAVE THE DATES
1st - 22nd of June: Kokob, The Ethiopian restaurant, Rue des Grands Carmes 10, 1000 Bruxelles Monday to Wednesday: 18h - 23h / Friday to Sunday: 12h-15h & 18h- 23h
23rd - 14th of July: Kuumba, The Flemish African House, Chaussée de Wavre 78, 1050 Bruxelles Opening night: June 23rd, 2016. Monday to Sunday: 14h - 00h00