The Yagtze Melody Ensemble comes from city if Wuhan in central China's Hubei Province at the confluence of two rivers Hanjiang and Yangtze. It was established by the Wuhan Conservatory of Music, which is located in the ancient town of Wuchang in Wuhan Municipality, and is the only music university in the central of the country.
The ensemble is composed of the conservatory's young teachers in Chinese Instrumental music and vocal music, who have been dedicating themselves to the inheritance and promotion of the colourful Chinese music culture, and have been pursuing the new realm for Chinese music while maintaining the rich traditions of the nation.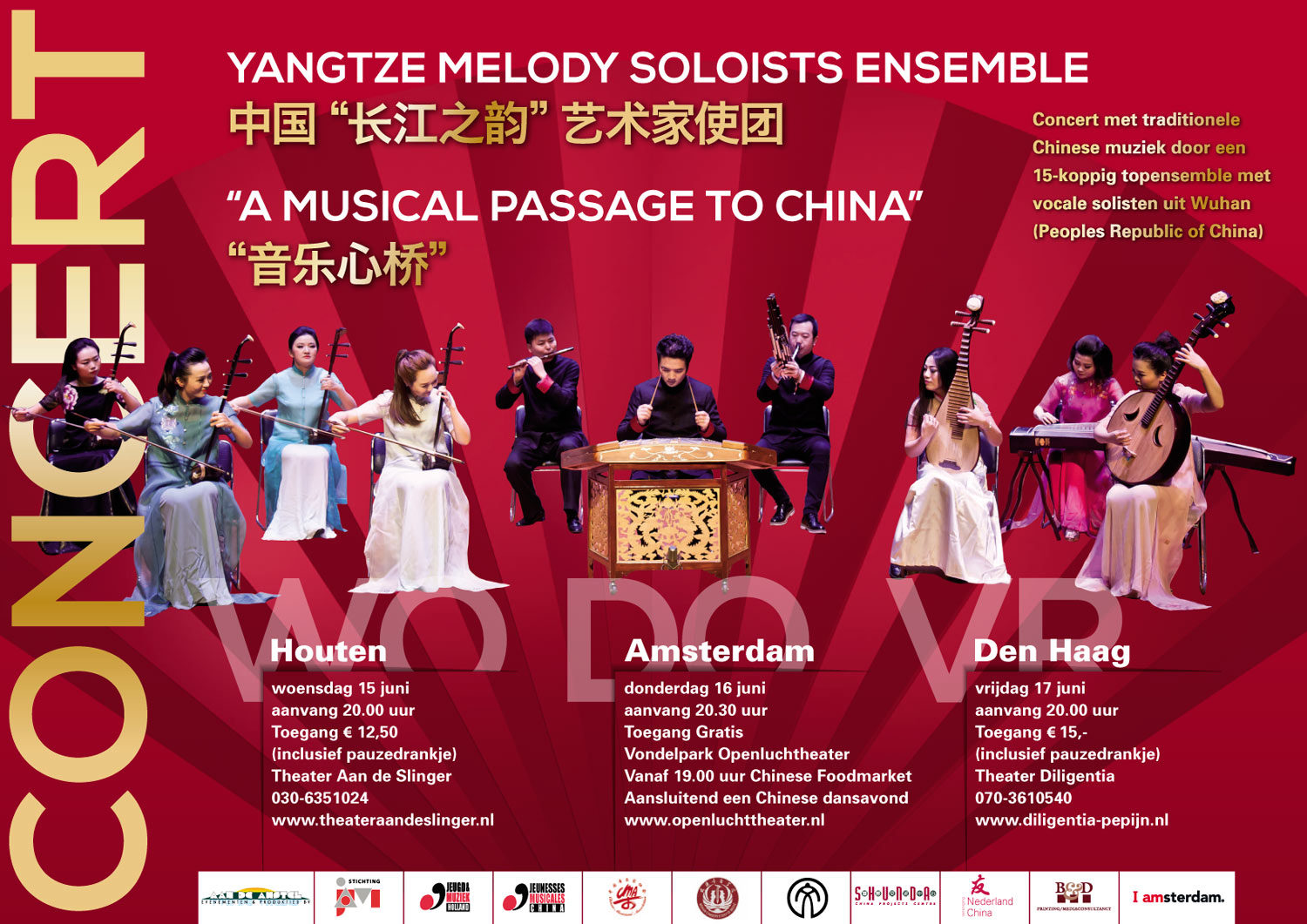 Members of the ensemble are not only outstanding instrumentalist and singers with high popularity among the public, but also music virtuosos who often travel, as cultural ambassadors of either the country or the province, to perform and engage in artistic exchange events in such countries as Russia, the US, the UK, France, Germany, Switzerland, Sweden, Australia, Japan, Korea and Singapore.
The members of the ensemble play typical Chinese instruments Pipa, Guzheng, Yanggin, Erhu, Dizi and Sheng in the programme of both solo and chamber music pieces, also with participation of several singers. The ensemble's repertoire contains representative Chinese works with local features from their region such as "Dragon-Boat Melody","Surging Billow of Honghu Lake", "Horse Race"and "Blooming Flowers and Full Moon".