Announcing the Winners of the YAMawards 2023
The 14th edition of the YAMawards took place last night in Tatui, Brazil, celebrating the best live music productions for young audiences.
The international music awards recognise creativity and innovation in live music for young audiences and have crowned 6 winners in the following categories:
Best Small Ensemble for Young Audiences
Best Large Ensemble for Young Audiences
Best Opera for Young Audiences (Powered by RESEO)
Best Participatory Project with Young Audiences
Public Choice Award
Best School Concert for Young Audiences
The evening was full of magic, emotions and delight, featuring fantastic performances by the MOVE band, a group of music students from Brazil, Malawi and Norway participating in a music exchange program in Tatui that got the crowd on their feet and dancing into the night.
Introducing the 2023 winners
It's time to meet the best live music productions for young audiences in 2023. These productions have been chosen from over 70 phenomenal submissions from 30 countries and each showcases a commitment to bringing high-quality art, creativity, inspiration and entertainment to young audiences across the world.
For those who couldn't in Brazil, you can relive the YAMawards vibes via the official Livestream on Youtube.
Without further ado, we present the YAMawards winners of 2023!
WINNER OF THE BEST SMALL ENSEMBLE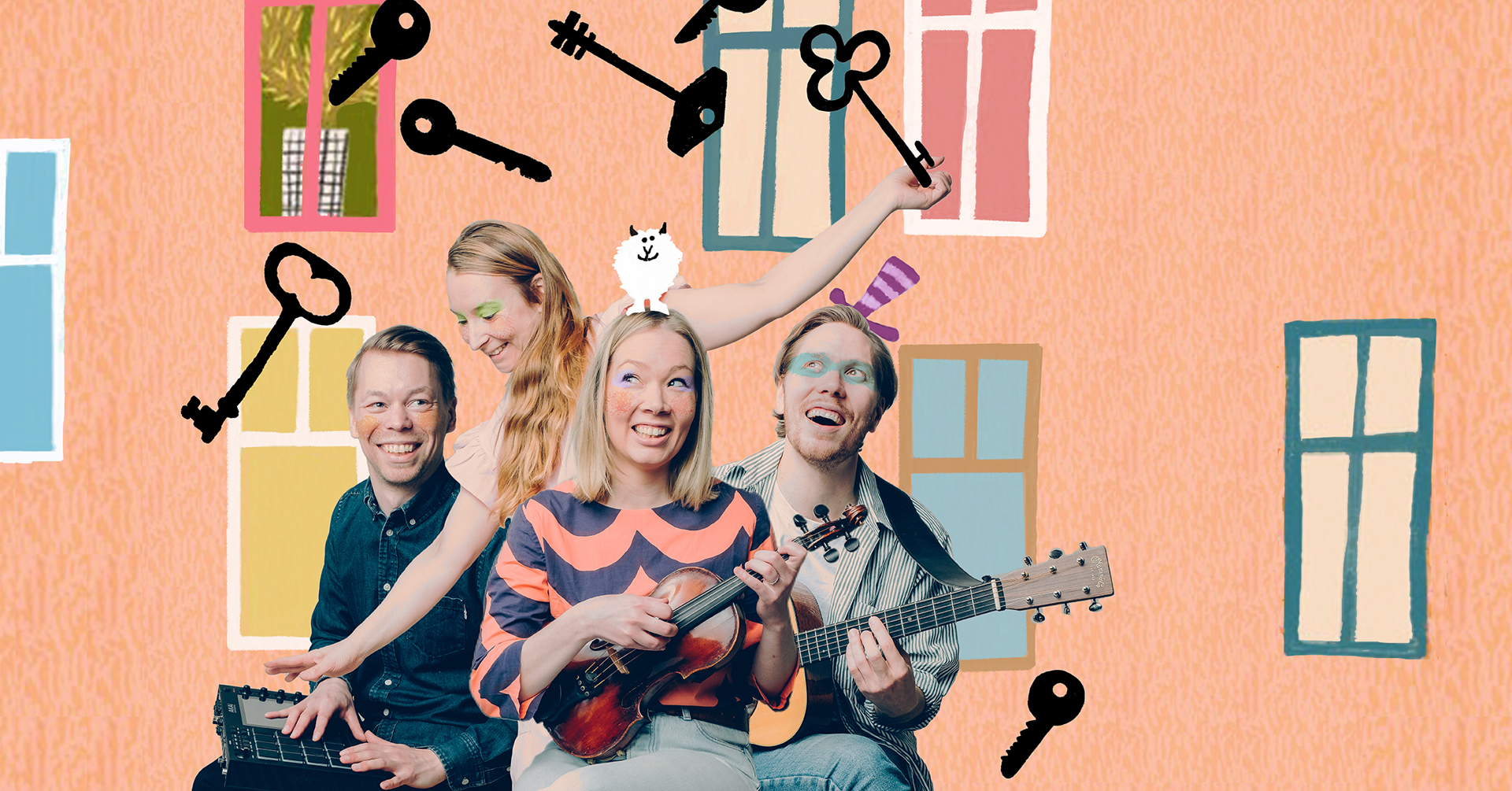 Production: Musiikkisirkus Avain hukassa
Producer: Musiikkisirkus Avain hukassa
Country: Finland
Avain hukassa (The Lost Key) is a performance that combines live music, contemporary circus, and animated illustrations to search for a lost key. The show is based on a Finnish book by Sanna Mander, with Sannis Sundström composing new songs and children from 3 to 13 acting as experts. The show features unique homes and families, with each having its own unique look and sound. The performance is suitable for all ages and combines different art fields, strengthening the sense of community. The main artistic group consists of one circus artist and three musicians: Susanna Liinamaa, Sannis Sundström, Sampo Sundström, and Sami. The show is possible to follow and understand without knowing the language. The main artistic group has previously worked with Finnish contemporary circus companies and children's bands.
WINNER OF THE BEST LARGE ENSEMBLE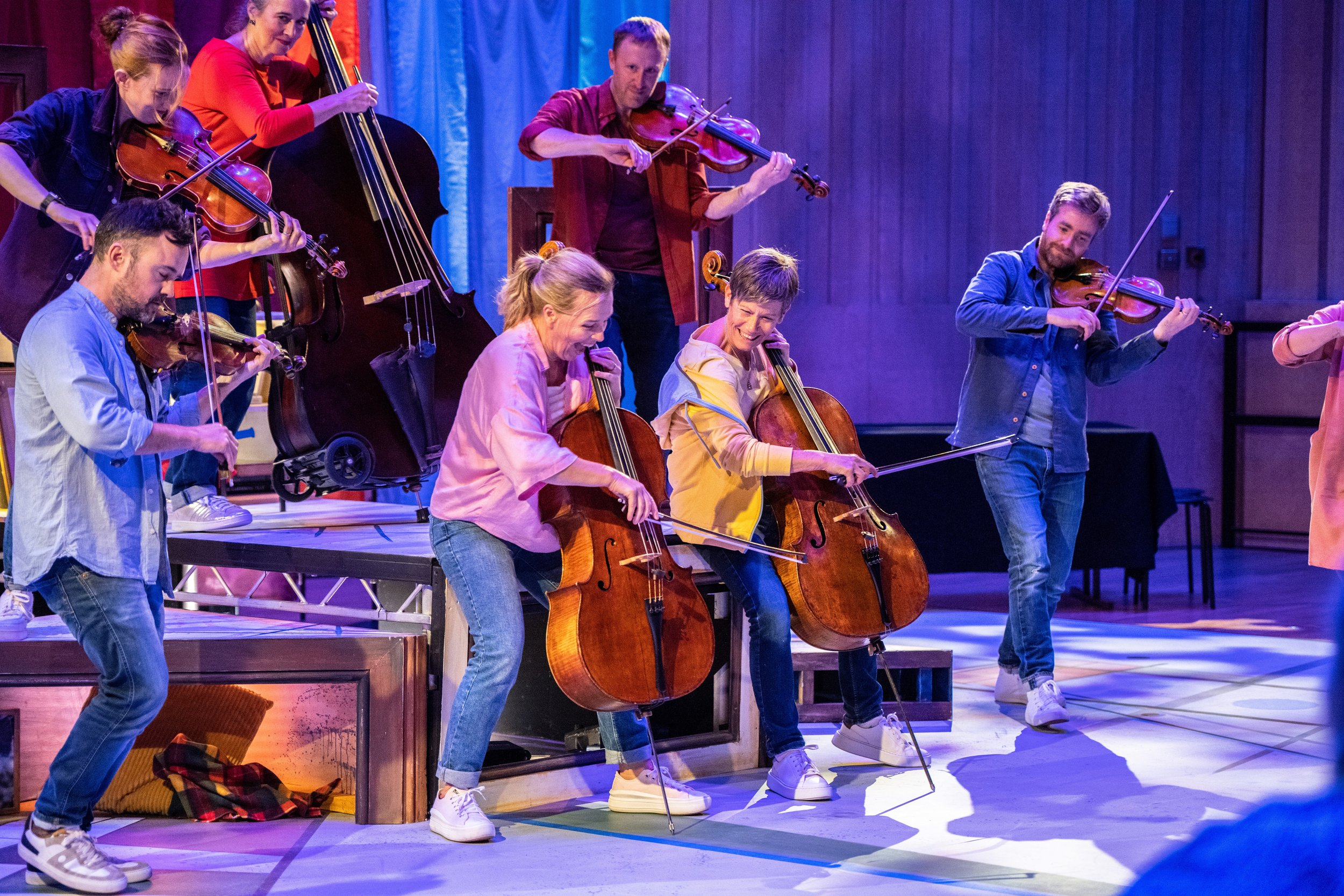 Production: in Sync
Producer: MishMash Productions and the Scottish Ensemble
Country: UK
In Sync is a live music show for young audiences featuring twelve string players from Scottish Ensemble and MishMash Productions. The show introduces audiences to a diverse tour of classical and folk music from around the world through movement and storytelling. The show is performed entirely from memory, allowing musicians to move among the audience, bringing people closer to the human heart of the music. It is suitable for schools and concert venues, and is 45 minutes long, ideal for young people 11+. In Sync demystifies classical music by programming composers with immediate musical languages and invites audiences to meet the personalities behind the instruments through movement and storytelling.
WINNER OF THE BEST OPERA FOR YOUNG AUDIENCES (POWERED BY RESEO)

Production: The Wish Gatherer
Producer: English Touring Opera
Country: UK
The Wish Gatherer is the first in English Touring Opera's Climate Change trilogy, a national curriculum-linked adventure story that explores the impact of climate change on the natural world. The opera follows Lola, a young girl struggling with COVID, her parents' divorce, and the climate crisis. Created by Noah Mosley and JL Williams, it will tour libraries, theatres, and schools across the country between March and May 2023.
WINNER OF THE BEST PARTICIPATORY PROJECT WITH YOUNG AUDIENCES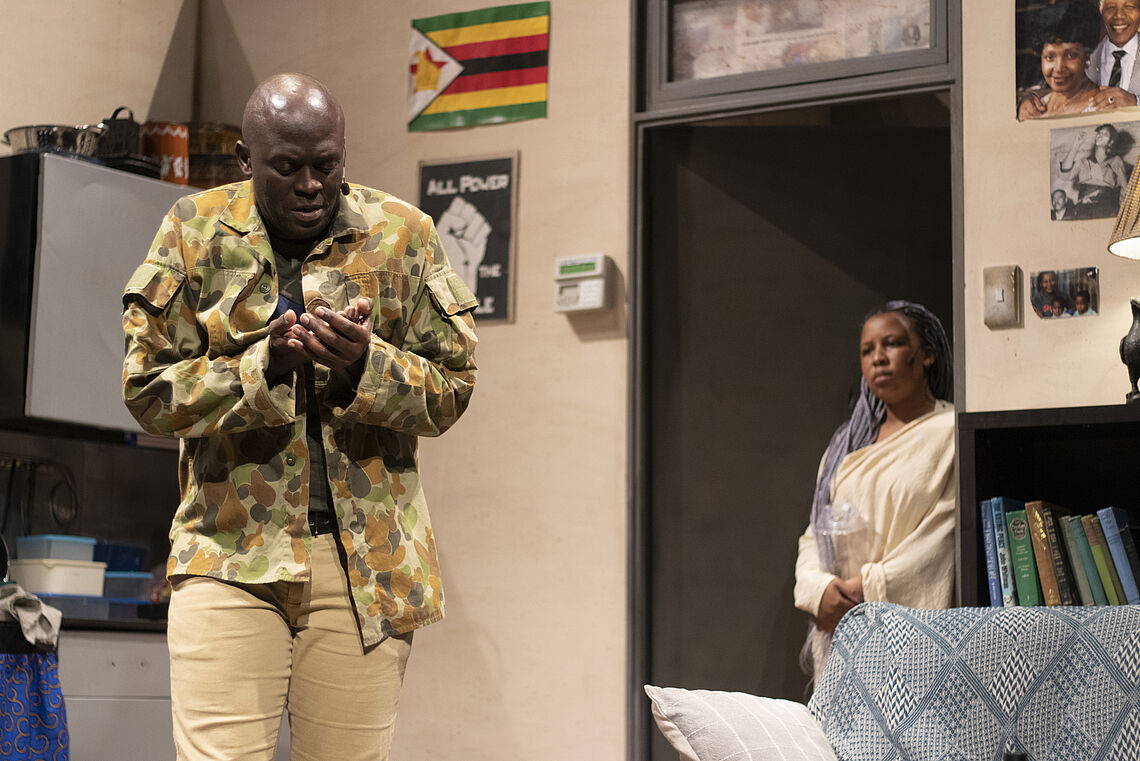 Production: At Your Doorstep/Vor Deiner Tür
Producer: Windybrow Arts Centre/Market Theatre Foundation
Country: South Africa
Bielefeld and Johannesburg have collaborated to create a groundbreaking musical theatre, "At Your Doostep". The project, conceived by German stage director Robert Lehmeier, was developed through youth workshops in South Africa and Germany, with music composed by Matthew MacFarlane and Marc L. Vogler. Interactive video facilitated simultaneous live performances in both hemispheres. The text was developed through writing workshops in Hillbrow, Johannesburg, and at the MUTH youth theatre workshops of the Theatre Bielefeld. The project, which took place between 29 March and 27 April 2023, tells the stories of four characters - a young brother and sister in Johannesburg's Hillbrow and a mother and daughter in Bielefeld, Germany. The production has received enthusiastic audience responses and rave reviews. The project is part of the chamber opera series "First Contact," funded by the New Path profile funding from the NRW Cultural Secreatriat and the State of North Rhine-Westphalia.
THE PUBLIC CHOICE AWARD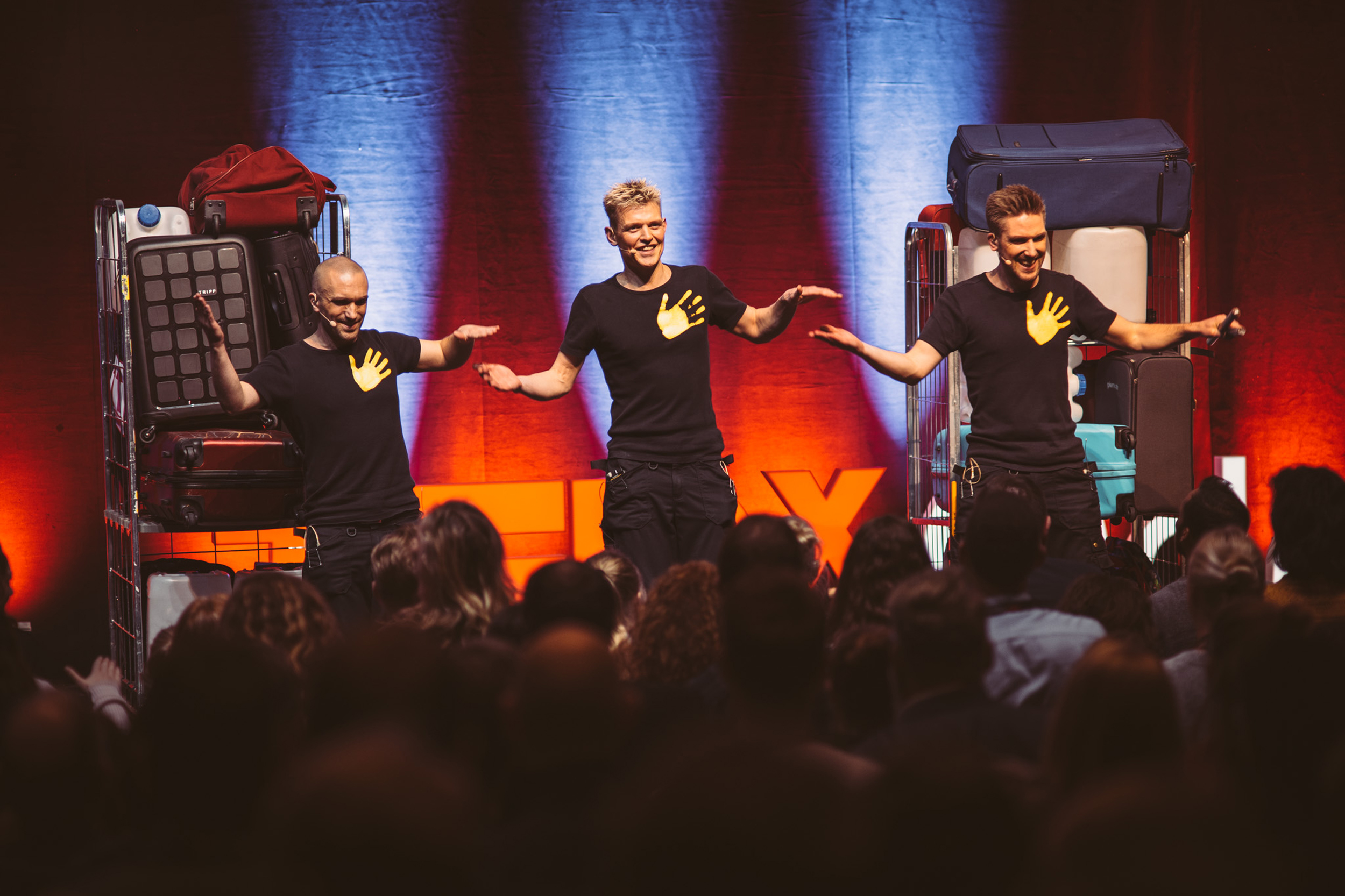 Production: HEARTBEAT
Producer: HEARTBEAT GROUP
Country: Denmark
HeartBeat Group is a professional percussion group that has played live music for over 10,000 children, aiming to enrich, touch, and delight. The school concert, 'Heartbeat', is one of the most successful in Denmark and has been performed over 700 times in Denmark and abroad. The group uses various techniques, such as tables, barrels, canisters, vocal presentations, and the body as a drum set, to create a diverse experience that includes rhythms, singing, rapping, and nonverbal stories. The group uses drama, body language, and humour to touch on topics such as bullying, competition, conflicts, solidarity, and friendship. The production is designed for educational purposes, with extensive study material and tutorial videos to prepare students for the concert. The group aims to inspire children with their excitement and love for music, showing them that music is always available.
WINNER OF THE BEST SCHOOL CONCERT FOR YOUNG AUDIENCES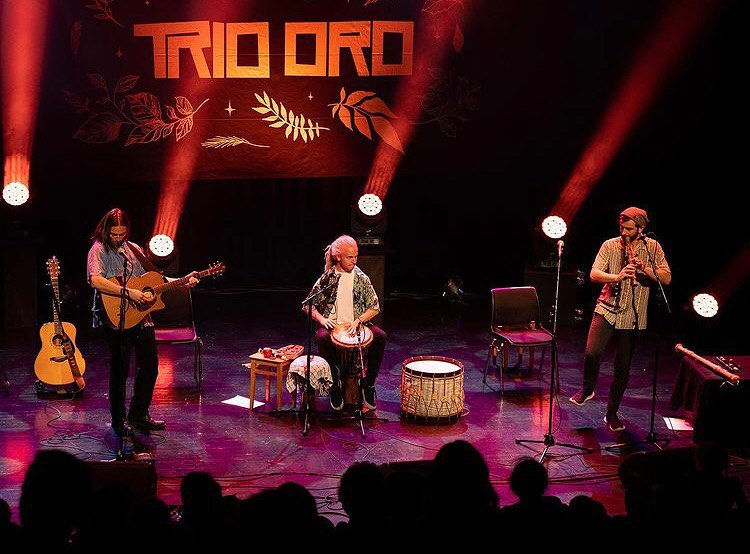 Production: TRIO ORO in Concert
Producer: TRIO ORO
Country: Norway
TRIO ORO in Concert is a unique concert that combines technical ability and communication skills to engage audiences. The trio plays a variety of music, including Moroccan folk melodies, Norwegian tunes, Bulgarian dances, djembe solos, Spanish ballads, and the world's most beautiful melody. The concert features dramaturgy and anecdotes about the instruments and origin of the music. The performers, Frederik (recorder), Espen (percussion), and Adrian (guitar), have experience in various bands and festivals. TRIO ORO has toured since 2021 and has performed 390 times, with about 100 concerts this spring. They also released their first album "2023" in April and are excited for the festival summer season and autumn.
---------
About YAM YAM (Young Audiences Music) is a JM International (www.jmi.net) programme that brings live music to children and youth all around the world with 30,000+ concerts per year, whilst also providing support to professionals in the field. YAM bases its work on the UN Convention on the Rights of the Child*, aiming to ensure that every young person and child has access to music and culture as a basic human right.
Since the YAMawards' inception in 2008, only the very best live music productions for young audiences have triumphed; each candidate exemplifying a high level of artistry, depth of storytelling, and passion to engage and inspire young minds.
Do you know a YAM production that you think has what it takes? Stay tuned to www.yamawartds.org
FOLLOW ALL THE YAMAWARDS NEWS:
YAMawards Website: https://yamawards.org
Facebook: www.facebook.com/youngaudiencesmusic
Instagram: @youngaudiencesmusic
Hashtag: #YAMawards2023
Alternatively, if you have any queries, you can email the YAMawards team at: info@yamawards.org
*UN Convention on the Rights of the Child:
Article 13 - 1. The child shall have the right to freedom of expression; this right shall include freedom to seek, receive and impart information and ideas of all kinds, regardless of frontiers, either orally, in writing or in print, in the form of art, or through any other media of the child's choice.
Article 31 - 2. States Parties shall respect and promote the right of the child to participate fully in cultural and artistic life and shall encourage the provision of appropriate and equal opportunities for cultural, artistic, recreational and leisure activity.
Interested in some of these?